Custom Cord & Harness Assemblies
Custom Cord & Harness Assemblies is a contract manufacturer of commercial and industrial wire harness assemblies, multi conductor cable assemblies, and power cords. We specialize in providing a quick response and a low total cost of ownership to our customers. See the video of our High Speed, Automated Production Equipment.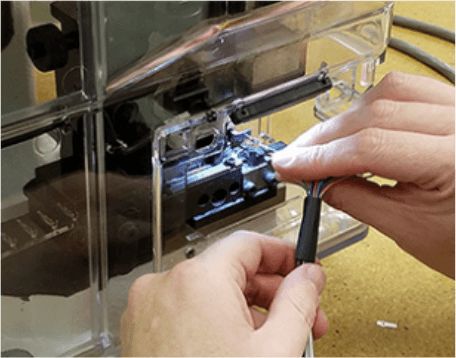 We Are Here For You
Our business model reflects our commitment to our customers. With responsive quotes, assistance with design, a wide range of existing connector tooling, high speed production equipment, 100% testing, and more, we work hard to make sure you get exactly what you need. See the Connector Manufacturers we work with.
Industries Served
We serve a diverse range of industries, including Appliance, Refrigeration, HVAC, Off-Road Vehicles, Consumer Products, Commercial, Industrial and Scientific companies. Many OEMs across the country depend on Custom Cord & Harness Assemblies to supply their designed Cord, Power Cord, Cable Assemblies, Wire Harnesses, and Electromechanical Devices at the lowest total cost of ownership. We follow IPC standards and are UL/CSA-certified. See all our Certifications.