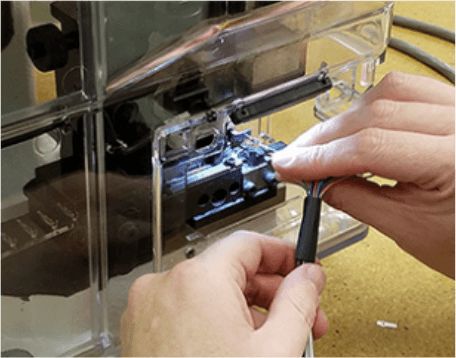 Wire Crimping Capabilities for Electrical Connectors
In wire harness production, the wire crimping capabilities are the key to maintaining the quality of the wire harness. With precision tooling, the electrical connectors are applied to wires by machine application or a precision handtool.
At Custom Cord & Harness Assemblies, we have invested in multiple terminal applicators that we can offer to our customers for their harness production. With our automated crimp center, we can measure, cut, and strip wire, as well as crimp the electrical connector to the wire, all in one process.
Using Precision Tooling to Ensure Wire Crimping Capabilities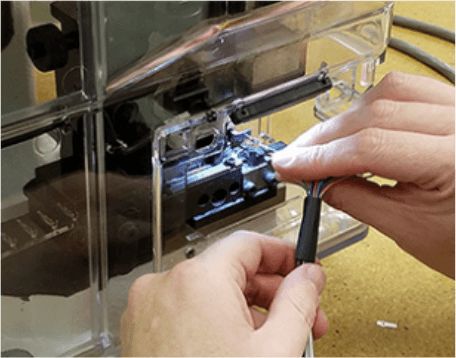 A wire crimp consists of an individual wire that is stripped to a predetermined precise length and a metal terminal. For a wire to be functional and able to be assembled, the electrical connector needs to be crimped to the wire. It is the precision tooling that is key in this process.
All precision tooling is designed by the manufacturer of the electrical terminal connector. There are factors that determine what tooling is required to crimp the wire terminal correctly, including the gauge of the wire and the insulation diameter of the wire.
Our automated computer-controlled wire process equipment has crimp force monitoring, allowing it to not only check crimp force, but monitor whether a wire is terminated correctly in the processing stage. During the process, if it detects a fault in crimping of the terminal, it then rejects the wire terminated.
Contact Custom Cord & Harness Assemblies for Wire Crimping Capabilities
Custom Cord & Harness Assemblies provides high-quality cord assemblies and wire harnesses to meet your application needs. Our experts will work with you to ensure the product meets all of your specifications, and you can always expect top quality at competitive prices.
To learn more about our wire crimping capabilities, contact us today or request a quote on a wire harness assembly.