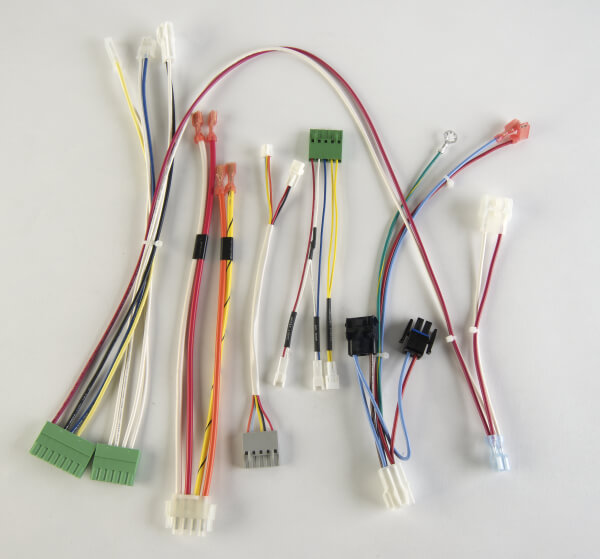 Custom Wire & Cord Capabilities
Custom Cord & Harness Assemblies is a contract manufacturer of various commercial and industrial products. We offer extensive quality and continuity testing to ensure the product meets performance standards, and we work closely with you to provide complete customer satisfaction.
From custom power cords for commercial refrigeration to custom cable assemblies for off-road vehicles, we offer the perfect product for your application needs.
Custom Products from Custom Cord & Harness Assemblies
We offer a range of products, including:
Custom Wire Harnesses for Industrial and Commercial Applications 
For nearly 20 years, Custom Cord & Harness Assemblies has been designing and manufacturing custom power components for a range of applications. Our knowledgeable staff will help you design a cost-effective wire harness or cable assembly that meets your exact needs.
We serve OEMs in a diverse range of industries, including:
Appliances
Refrigeration / HVAC
Off-Road Vehicles
Consumer Products
Commercial & Industrial Uses
Scientific Applications
Contact Custom Cord & Harness Assemblies for Custom Wire Capabilities
We meet a variety of Certifications and we work with a wide range of Connector Manufacturers. We provide quick turnarounds on quotes, assistance with designs, 100% testing, and more. We work hard to meet your exact power cord, cable assembly and wire harness needs.
To learn more about our custom assemblies, contact us today.