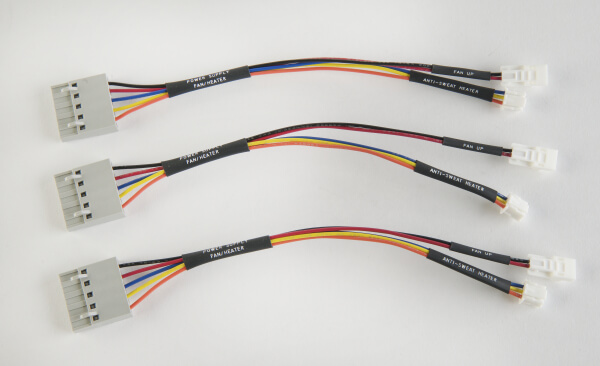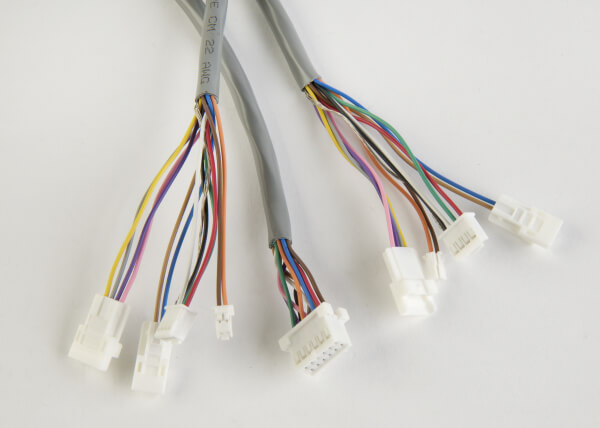 Custom Wire Harnesses for the Electronics Industry
Almost every electrical device uses a printed circuit board, and custom wire harnesses are used to control these circuit boards. Everything from window shades to telecommunication equipment utilize wire assemblies to control various motors and mechanical components.
Custom Cord & Harness Assemblies manufactures custom wire harnesses for electronic applications. From quoting to testing the finished product, we work with you to ensure our parts meet and exceed your expectations.
Electronic Control Harnesses Designed for 24V Printed Circuit Board Assemblies
For printed circuit boards, 24V dc power supply is the standard, and Custom Cord & Harness Assemblies builds custom small gauge wire harnesses to meet this requirement. The wire harnesses for the electronics industry feature smaller terminal sizing, as well as smaller housing sizing to accommodate the 24V circuit boards.
We work with commercial electronic OEMs to manufacture wire harnesses that meet their needs. From table top food equipment in gas stations to shades and screens in office buildings, we provide the electronic harness assembly that connects the control relays in these machines.
100% Testing on All Electronic Control Harnesses
You can be confident that every custom wire harness you purchase from Custom Cord & Harness Assemblies will operate efficiently and meet your design requirements. All of our harnesses and cords are 100% UL certified tested and verified.
Contact Custom Cord & Harness Assemblies Today for your Wire Harness Assemblies
In addition to our high-quality product manufacturing, we also provide excellent customer service. From the prototype to the finished product, we communicate closely with you to understand your needs and determine the ideal solution for your applications.
To learn more about our custom electronic control harnesses, contact us today or request a quote.