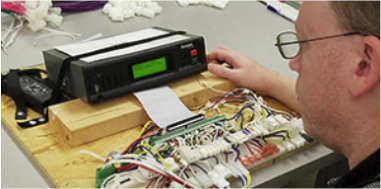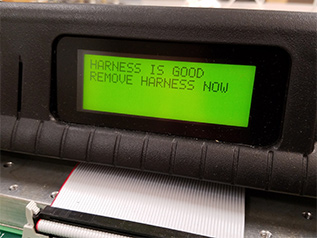 Quality Certifications
Quality is a critical component of wire harness and cable assembly manufacturing. Because these assemblies can be complex, controlling the quality ensures that our customers always get a product that meets their needs in the design they envisioned.
Custom Cord & Harness Assemblies holds a variety of certifications including UL/CSA certification to ensure we provide the highest quality, most reliable product offering.
Certifications for Quality Assurance
Custom Cord & Harness Assemblies has the following certifications:
(UL) Underwriters Laboratories
(CSA) Canadian Standards Association
(WHMA) Wire Harness Manufacturer's Association Member
IPC/WHMA-A-620 Compliant
RoHS Compliant
Quality Control from Custom Cord & Harness Assemblies
Controlling the quality starts with using some of the newest automated computer-controlled equipment and technology. We utilize the most innovated wire processing equipment from assembly to the final stage of electrical testing.
Along the way, there are UL testing requirements for the crimp quality of the termination. We use crimp force monitors on crimping equipment to continuously monitor crimp quality.
Wire harness assembly is mostly a manual process, so we ensure our quality by testing 100% of our wire harness and cable assemblies with our electrical continuity testers. Testing 100% of parts and assemblies is the best way to ensure reliable and quality parts for our customers.
Contact Custom Cord & Harness Assemblies Today
We are dedicated to providing the highest quality cable assemblies and wire harnesses. Through our comprehensive testing, commitment to customer service, and competitive pricing, we offer consistent, reliable quality.
To learn more about our quality certifications, contact us today.